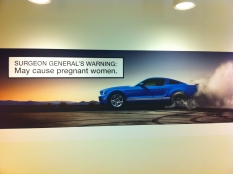 The Mustang is such a sexy car isn't it? I love mine.
Today I've been playing around with the new Mustang Customizer we (Team Detroit) launched recently on Ford's website. My custom mustang is kicking ass right now. Check it out: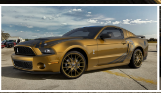 Click the thumbnail above to see a larger version of the one I customized. Check out how it's faring in the battle below.
And yes, I did sort of design it like my current mustang (if Mine were a Shelby – I wish) here's mine below in a great pose near world headquarters that I wish we could have used on the customizer.