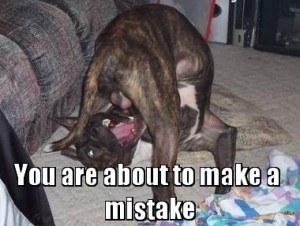 Quetiapine online purchase Update: Test, part 2.
After I performed the test below, Jill Whalen wrote me on Twitter and asked me to perform the same test but using a text link instead of an image link. Despite being pretty sure what would happen, I did the test anyway; mostly in the interest of science.
Here's what I did: Leaving the image links with alt attributes in place, I added a text link to the footer of the same web pages. In that text link, I used the text "twoeiatl" – which is slightly different than the text I used in the alt attribute. I wanted to keep them separate so that I could measure the two links on their own merits.
Here's what happened:
When I linked to textsendr.com with a unique term in an image link with alt text TextSendr.com did NOT rank for that term, however the pages with the image link did.
When I linked to textsendr.com with a unique text link, BOTH textsendr.com AND the pages with the link ranked for that term. Check it out here.
I believe this test clearly shows that text links perform better than image links when it comes to on-site navigation. While your page has the ability to rank for ALT text in the images, it appears as if that ALT text isn't being attributed to the page in the link. As expected, text links actually apply to both the page they're on, AND the page they're linking to. When you think about it in context (google bombs come to mind) that makes sense.
It also makes sense from a Google perspective, since text links are seen by users and ALT attributes generally aren't. If ALT attributes factored in to ranking, it would be easy to abuse them in the same way META keywords were abused in the past.
My Original Test:
A few days ago I noticed a fun spirited debate taking place in Jill Whalen's 8 SEO myths debunked post. The issue at hand revolved around whether image links with alt attributes are just as good as pure text links. Here's what Jill said in the post:
SEO Myth #4: You must use text links, not image links.

Nope. Like tables, the search engines have been able to follow and index image links since their very early days. You certainly don't have to ruin a beautiful website design that uses images for the primary navigation because you think it's better for SEO. Just be sure to use the same words you'd use in your anchor text links in your image alt attribute text (alt tags), and you'll be good to go for the search engines.
A few people in the comments took issue with this statement, saying that there are several SEO advantages of using text links over image links with alt attributes – especially when it comes to site navigation.
In the comments, Jill replies to one of the commenters: Many pages rank very highly based soley on the weighting of the alt attribute text pointing to those pages. It's just like anchor text. Test it for yourself.
I wasn't involved in the thread, but her comment did actually inspire me to run the test she's talking about. So I did.
I wanted to test 2 specific things:
Can a page rank for a term solely by having that term in an alt attribute?
Can a page rank for a term solely by having image links with an alt attribute pointing to it?
So, I added links to a couple PR5 webpages that Google crawls daily. This site was one of them and you can still see the link on the bottom of my sidebar. To be specific, I put an image link on dotcult.com and noslang.com pointing to textsendr.com. All the image links had the same alt attribute. The alt attribute (which I don't want to list here to mess with my test) is the first letter of each word in the sentence: This Word Only Exists In An Alt Attribute.
I then waited a few days so that Google could index and crawl all of the sites and did a search for the term. Here's the Google results now for that term (passed through a link shortener so that the term doesn't even appear on here in a link) http://tiny.tw/73
Interestingly, both NoSlang.com AND dotCULT.com show up in the results – Proving that a page CAN rank for terms that are contained in its alt attributes.
Textsendr.com however, does NOT rank for that term though – which I think proves that You can't rank for a term simply by having image links with alt attributes pointing to you.
Now, I'm pretty sure it's common knowledge that anchor text in links CAN help you rank for those terms.
I'm glad this test confirmed what I (and the commenters on Jill's blog) thought was the case – that text links have a much greater SEO effect than image links.
Perhaps, as Jill claims, there ARE cases where it seems a site is ranking based on alt attributes but I think it's just a case of SEOs confusing correlation and causation. It's more likely that the terms people use in their alt attributes ALSO appear on those pages and thus the pages rank based on the text, NOT the alt attributes. But, that's just my two cents. I'd love to hear what other people think.